Rambo of Bollywood who is all set for his upcoming movie Simmba along with the gorgeous daughter of Saif Ali Khan's, Sara Ali Khan. They both are gearing up for the promotion of the film. This is the first time Ranveer Singh is working with Rohit Shetty. The director Rohit Shetty has casted the character according to the demand of the script.
Ranveer who is reccenlty tied a knot with his lady love Deepika Padukone at Lake Como Italy along with their love ones. The duo has thrown three wedding reception for their family and friends. Recenlty the power hosue perfomer Ranveer Singh engaged with his fans on twitter related to his upcoming movie for Simmba. He was in conversation with his fans using the hashtag #AskSimmba. His fans asked him many things related to his personal and professional life. The actor Ranveer Singh who surely know how to keep his fans happy by his skills.
When a fan asked him about doing an out and out comedy genre, the actor said on that- "Hoping for something crackling to come along! very much looking forward to something in that space! Andaz Apna Apna 2?! ;)"
The actor seemed pretty cool up with the idea of doing comedy and even hinted at playing one of the lead in this cult comedy caper. Now, it remains to be known if he is playing Salman Khan or Aamir Khan's character! But it sure would be interesting to see Ranveer in that space.
And if it is left up to his fans then they would surely choose Arjun Kapoor to play the second lead, thanks to their off screen chemistry. In fact Ranveer also said in the same chat that he would love to work with his BABA Arjun Kapoor who has become 'too busy for him'.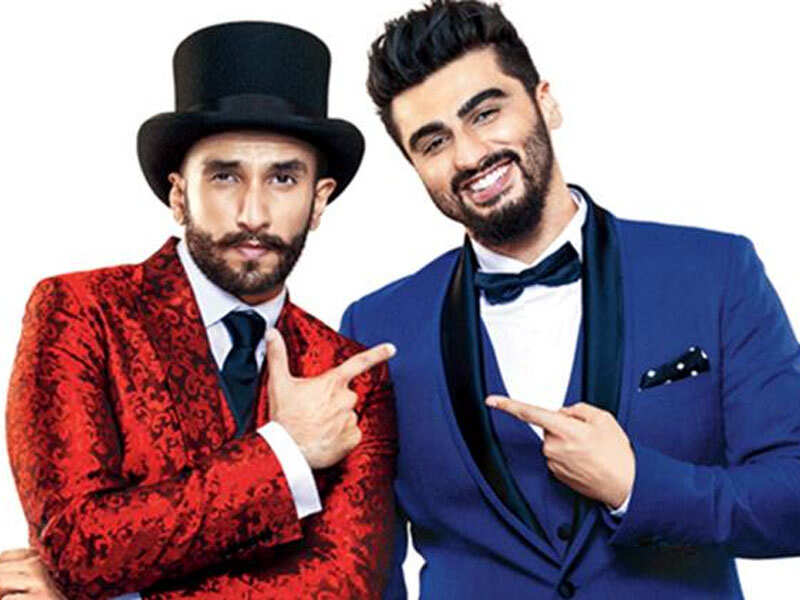 Ranveer and Sara's upcoming movie will hit the silver screen on 29th December 2018. Well, well we are very excited after the statement made by Ranveer, let's see what will happen next with this actor only time will tell !