The trailer of Kedarnath released today and it has started trending on social media. The gripping storyline and chemistry of Sara Ali Khan and Sushant Singh Rajput the trailer is all set to have a blast at the theaters.
The trailer beautifully shows the journey of love, as the floods wreck havoc in Uttarakhand, Mansoor and Mukku's bond grows stronger and love deeper. The mixture of tragic storyline and a plot of twist of religions belief, this movie totally is going to set the place in the audience heart.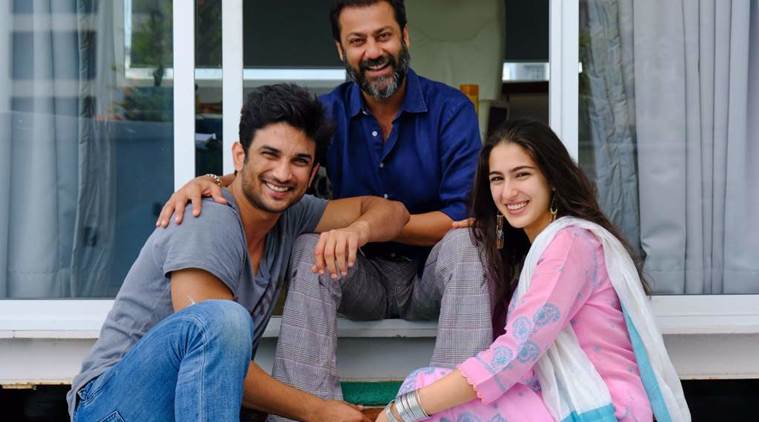 The trailer of Kedarnath is being launched today because it is Lord Shiva's day. The director of the film will seek blessings from the centuries-old Babulnath temple that is situated on a small hillock near Girgaum before attending the trailer launch.
In the film, Sara features as a tourist-pilgrim Mukku, who embarks on the 14-km journey from Gauri Kund to Kedarnath at a time when the Kedarnath floods destroyed Uttarakhand in 2013.
It is also seen that Sushant, has played the role of a Muslim pithu named Mansoor, happens to be Sara's companion on the pilgrimage, during which the two fall in love.
Kedarnath is a love story set against the backdrop of the Uttarakhand floods which wrecked havoc in 2013.
Recently, the priests of Kedarnath had demanded a blanket ban on the film claiming that the film promotes love jihad as the film revolves around the life of an upper-class Hindu girl and a Muslim pithoo.
A written plea has been sent to the makers of Kedarnath requesting them to rechristen the love story. Now, a BJP leader on Saturday demanded a ban on the film alleging that it hurts the sentiments of Hindus and promotes love jihad.
The teaser has already set fire and now the trailer is all set to light the fire a little more. Will the audience love the chemistry or the movie will actually take a twist before the movie launch. Kedarnath is all set to hit the theaters on December 7, 2018.