In the episode of Koffee with Karan, Varun Dhawan and Katrina Kaif clear the air about many rumors.
The actors who will be teaming up for Remo D'Souza's next film spilled the beans about their love life and friendships in the industry.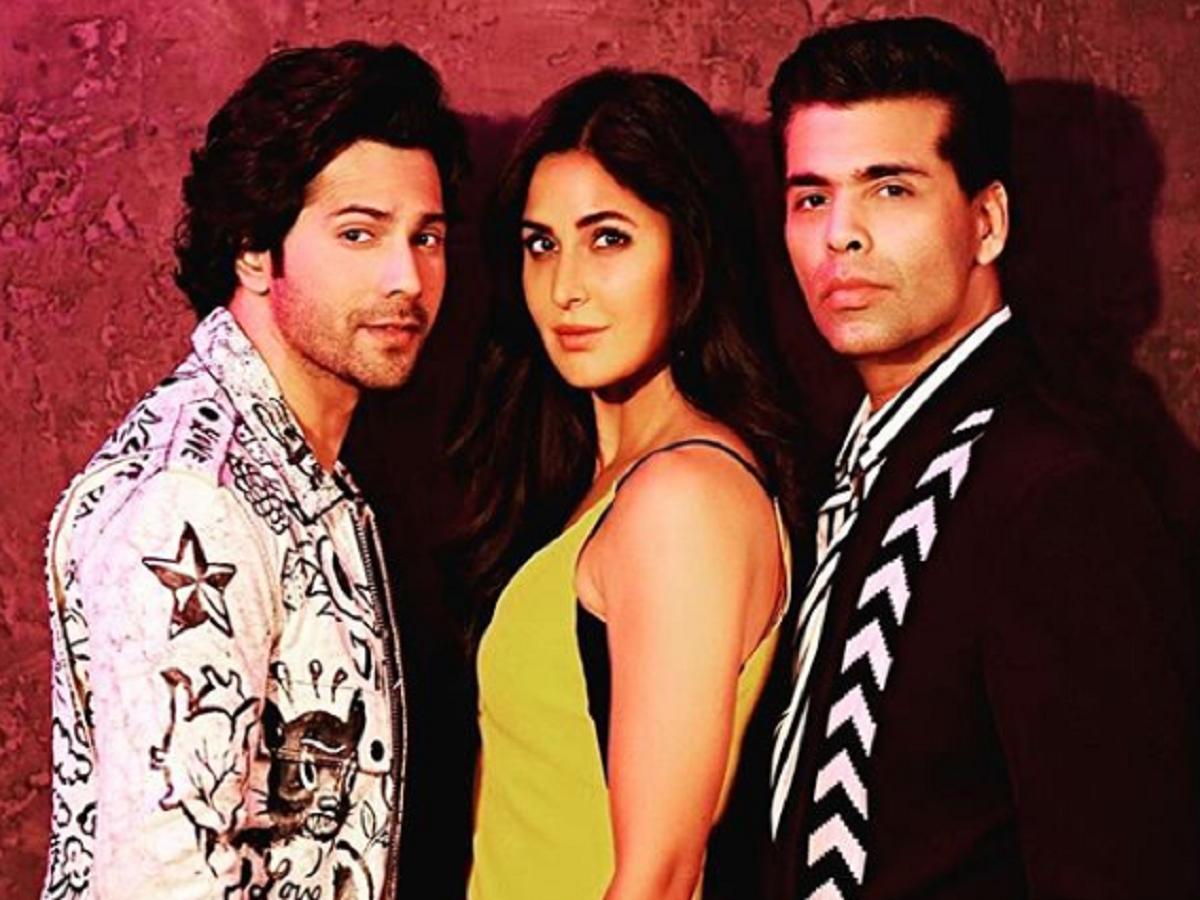 Katrina Kaif spoke about her equation with Alia Bhatt and shared that their bond has not changed after she started dating Ranbir Kapoor.
Varun Dhawan talked about his relationship with Natasha Dalal and confirmed that he will be marrying her. Varun and Natasha have been in a relationship for many years. The couple know each other from even before Varun became an actor.
Varun has been guarded about his relationship all these years but off late, the couple does not mind the media's presence as they step out for dinner dates and even poses for photos.
Karan mentioned about Varun's outings with Natasha and said that they seem like happy 'friends' and Varun corrected him by saying 'happy couple'.
Varun mentions that Karan has also met her a couple of times and said, "I'm dating Natasha. We are a couple. I plan to marry her."
Karan asked Varun when they'll tie the knot and he replied, "I am not competing with any of the other celebrity couples."
Karan, who launched Varun with Student of the Year in 2012 said that his wedding will be an emotional moment for him.
He said on the show, "I will feel that I'm giving my son away. I will play the K3Gtheme, meri saanson mein tu hai samaya. Mera jeevan toh hai tera saaya. And Lali, me and David ji will have an aarti plate."
Whereas on the other hand, this is what Katrina Kaif had to say about her equation with Alia Bhatt –
"It isn't tough for me to keep a good equation with Alia. Everyone needs to judge for themselves what's best for them and how they want to handle their equations and their relationships.
My equations with Alia are independent. My equation with Ranbir is independent and same with Deepika. I have individual relationships with all. We are not everyday phone conversation buddies, but I like who she (Alia) is.
There is a certain enjoyment of each other's company and a certain comfort and fun element that we have when we are together and it was a decision that I made. I respect and I value that relationship and it shouldn't change for anything."