After a gap of a few weeks, Taimur Ali Khan was spotted by the paparazzi and we can't keep calm. The adorable chote nawab stole the spotlight with his Halloween theme tee.
Saif Ali Khan and Kareena Kapoor Khan's one-year-old son Taimur Ali Khan has always been paparazzi's favourite and the nation's adorable sweetheart. This could be credited to his cute cheeks and inquisitive eyes. Even Taimur has become comfortable with the constant media attention and even greets them when he spots them. However, recently, reports suggested that Saif and Kareena wanted to keep Taimur away from the shutterbugs for now. But, Saif dismissed the rumours stating that these speculations were false.
Looks like the rumours were indeed baseless as the paparazzi spotted the tiny munchkin in Bandra, Mumbai, along with his nanny. Since today is Halloween, Taimur's tee paid tribute to the now iconic spooky celebration day. Taimur looked cute as a button in a black and grey sweatshirt with a scary smiley and the tee was paired with white short and red converse. The curious side of Baby T was in full form as he looked at the paparazzi who eagerly clicked the most popular star kid in town.
Check out photos of Taimur Ali Khan below: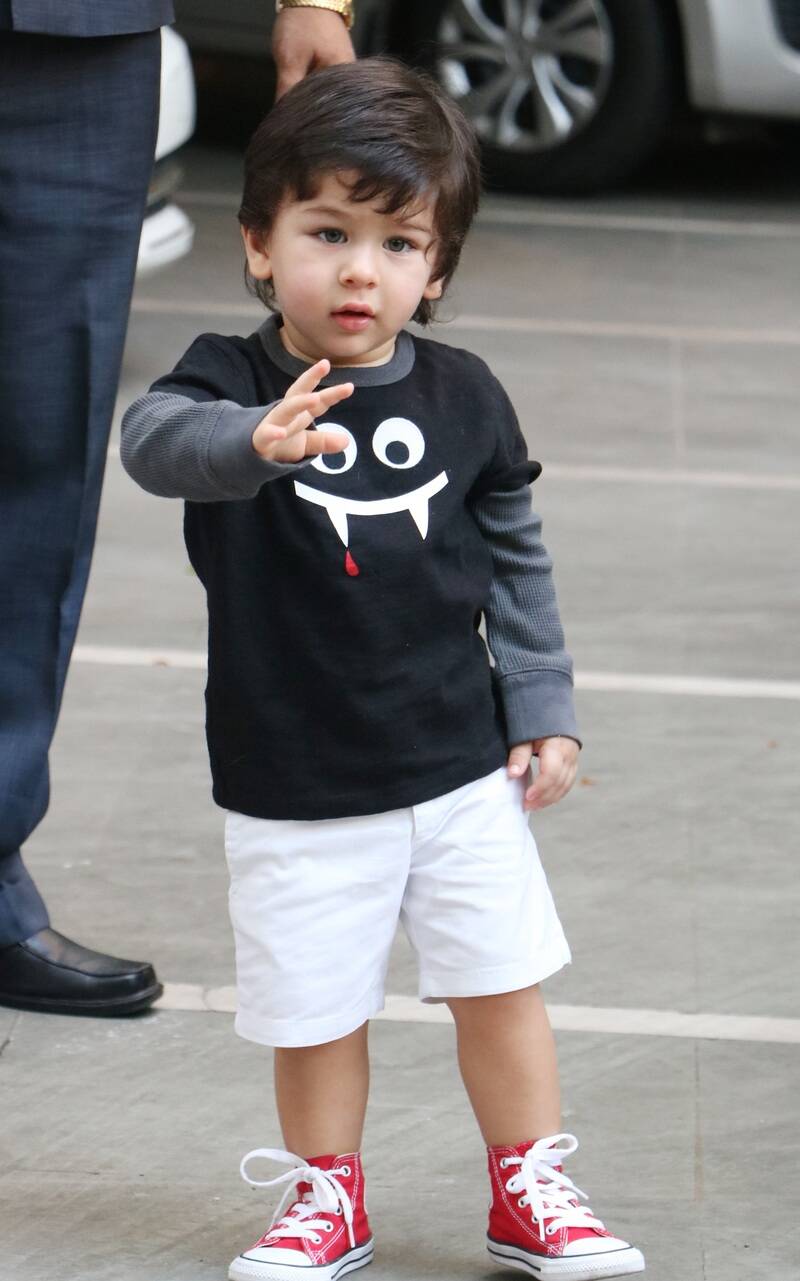 Adorable beyond belief, indeed!
Meanwhile, in an EXCLUSIVE interview with Pinkvilla, Saif spoke candidly to us about how Taimur has changed Saifeena's life. "Our timings have changed. We've become more responsible. We sleep earlier. We wake up earlier because he is up at the crack of dawn. Your mental timetable is more based around him than around yourself. And that's a welcome change. I like a bit more stable routine and he is helping me do that. I'm very happy about it!," Saif gushed about Taimur.