Taimur had a busy last few days. It all began with his birthday preparations. After a quick pre-birthday bash, he left for South Africa with Saif Ali Khan and Kareena Kapoor Khan to spend the special day there. Once there, he soaked in some sun, sea and sand. Upon his return, the little guy attended the Kapoor Christmas lunch and then, that very day, he left for London to spend his New Year's eve there. We knew soon we will be rewarded with some really cool pics of this guy if we stay patient and we weren't disappointed at all.
We already shared with you his attempt at cycling his way to glory where he looked quite disturbed. Now we have pictures of the little guy admiring his mother Kareena. Can you blame him? His mom looks good in anything and everything. Check out the pictures here…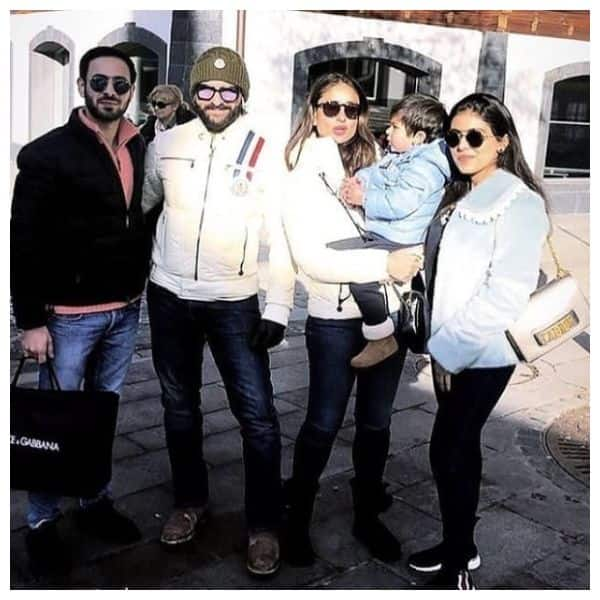 Did you know Kareena has already decided what Taimur should grow up to be? In an award ceremony, Kareena Kapoor Khan was asked which profession she would choose for Taimur. To which she replied, "I wouldn't want to choose, I hope he chooses," and then added, "Well, I would want Taimur to be a cricketer." Or maybe a musician, remember the drumming lessons he took?